Why You Shouldn't Bet Against Sports Betting In New Hampshire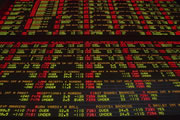 After the landmark decision in Murphy vs. NCAA, states across the nation have already begun to legalize sports betting. While the Granite State was not among the first to bring commercial sports betting within its borders, it's safe to bet on legal New Hampshire sports betting in the near future.
The Supreme Court Ruling
When the United State Supreme Court ruled 6-3 to lift the ban on the sports betting market, there were several states that immediately enacted their preemptive legislation. Right now, the states that have legalized sports betting include New Jersey, Delaware, Mississippi, Connecticut, New York, West Virginia, Pennsylvania, and Rhode Island.
Though New York and Rhode Island have enacted legislation, neither state has passed the regulatory framework to launch their sportsbooks. Though Rhode Island sports betting * http://www.sportsbettingrhodeisland.com/ri-lawmakers-include-sports-betting-in-budget-proposal.html * is expected to launch in October, New Hampshire could benefit from becoming the second state to offer New England sports betting.
A study conducted by Eilers & Krejcik Gaming estimated that the legal sports gambling market in the US was worth about $270 million in 2017. Unregulated sports betting, which includes offshore sites like Bovada and local bookies, earned nearly $3 billion in the same period according to the study.
Senator Lou D'Allesandro (D-Manchester) has been a vocal proponent of sports betting and recognizes the potential revenue of a regulated sports betting market in New Hampshire.
"The amount of money is incomprehensible," stated D'Allesandro. "Everybody plays; March Madness office pools, friendly wagers on football games. This could be a great source of revenue. It's going to happen around the country, so let's do this responsibly."
Collegiate Sports Likely A No-Go
While collegiate sporting events represent one of the largest betting markets due to the frequency of games during the season, maintaining the integrity of games has been a major concern. You will recall that of all the sports leagues, the National Collegiate Athletic Association has been the most vocal regarding their events being excluded from sports gambling.
The fact that a major point-shaving scandal occurred with the 1970's Boston College men's basketball team does not help to alleviate these apprehensions. Rhode Island chose to eliminate the issue by prohibiting wagering on collegiate athletic events held in the state, and those involving RI-based college teams.
D'Allesandro, however, is not ready to count out wagering on collegiate sports teams in New Hampshire just yet.
"We'll have to do as much as we can to protect the collegiate environment. Rhode Island has a higher level of competition with respect to college basketball like the University of Rhode Island and Providence College," stated D'Allesandro.
State Senator Dan Innis (R-New Castle) also wants to make sure that college-level events are protected in any future New Hampshire sports betting bills. Innis has supported gambling expansion in NH in the past, and believes that he could get behind sports betting should the right protections be in place.
"Do we want people to be able to bet on UNH football and hockey? My gut says no, but I'll need to look into it," Innis said. "Sports betting is a little trickier for me because people have football pools and NCAA brackets, so for me, it's beyond bringing more money into the state fund, it's about freedom for citizens to bet on sports if they want and for business to have the freedom to engage in that industry."
What About Mobile Sports Betting?
Mobile sports betting has also been an important consideration in the sports betting bills that have been proposed around the nation. Rhode Island chose not to legalize internet gaming platforms or mobile betting apps, but New Hampshire legislators have not ruled it out completely. Charles McIntyre, executive director of the New Hampshire Lottery, is open to regulating land-based, online, and mobile sports betting.
"There are a lot of variables to see how the state revenue from sports betting could be realized. Do you have a sports book? Multiple books? Will you be able to place bets on your cell phone?" said McIntyre. "There's a lot of widespread gaming activity people engage in that we could legitimize if the Legislature votes for it and the governor approves it."
Not everyone, however, is on board with mobile sports betting in New Hampshire. Democratic state Representative Patricia Lovejoy not only opposes mobile sports betting, but all gambling expansion in the state of New Hampshire. As a member of the non-profit group Casino Free New Hampshire, Lovejoy holds the option that mobile betting would lead to higher rates of gambling addiction.
"We don't have a good track record as a state for putting money aside to help people who develop problems with gambling," said Lovejoy. "Depending on what the final bill is, if people are allowed to gamble large sums of money every day and they can place bets on their phone, it could cause a lot of problems for a lot of people and their families. When you can bet on your phone, you can bet all the time."
When To Expect New Hampshire Sportsbooks
There are still numerous unanswered questions when it comes to legal New Hampshire sports betting. Aside from mobile betting and the events that residents would be able to wager on, the state would need to consider taxation, licensing, and regulatory oversight.
D'Allesandro has already stated that if re-elected in November, he will sponsor an NH sports betting bill in January 2019. The senator also mentioned that he would want to involve the New Hampshire Lottery, which could implement a program that also allows residents to bet at convenience stores and restaurants that sell lottery products.
It is too early to determine what role, if any, the state lottery will play in the regulation of sports betting in New Hampshire. Over in R.I, however, all regulatory oversight of sports betting has been given to the Rhode Island Lottery.
If this is the case in N.H., McIntyre has stated that "it could be anywhere from six months to a year" for the lottery to launch sports betting once legislation has been passed.
Best New Hampshire Sports Betting Sites - 100% Trusted + Safe
| | | | | |
| --- | --- | --- | --- | --- |
| | | 50% Up To $250 | VISA + Wire Transfer | |
| | | 50% Up To $1,000 | VISA, Bitcoin, Cash Wire | |
| | | 50% New Member Bonus! | VISA, Bitcoin | |
| | | 100% Up To $300 | VISA, Bitcoin | |
| | | 50% Up To $1,000 | Bitcoin, Wire Xfer, VISA | |